CHAPTER NEWS
​Membership (MIP) Applications
Alpha Omega Chi Christian Sorority, Inc. Alpha Genesis Chapter Membership Intake Process will begin soon. Go to the Recruitment tab for more details.
​
Founders Meetings
Founder's Meetings are held the third Sunday of each month.
Creating a Legacy and a Tradition for All
We are known as Alpha Omega Chi Christian Sorority Inc. (AOC, AOCCSI) which is symbolic of the condition and the position of the Lord and Savior Jesus Christ. Revelation 1:8 explains that Jesus is the Alpha and the Omega, the beginning and the end. In addition, it speaks of the fact that Jesus was God in the flesh. In Acts 2:36 it states that God made Jesus, who was crucified, both Lord and Christ. This indicates that the Lord Jesus Christ represents the fullness of God: Father, Son, and Holy Spirit. This symbolizes the completeness and wholeness of the Trinitarian God. Chi is symbolic of Christ. Christian representing the ongoing pursuit to be like Jesus Christ. Lastly, Sorority exemplifies eternal sisterhood.
Who is Alpha Omega Chi Christian Sorority, Inc?
We are more than a group of women, we are Godly women with a sisterhood in Christ.
Alpha Omega Chi Christian Sorority, Inc. (AOCCSI) is a Christian sorority founded the Dayton/Cincinnati, Ohio area in 2015. We are a group of God-fearing Christian woman striving to do the will of God for the people of God. Our purpose is to create a community of sisterhood on the common ground of Christianity and in the communities ministering to key areas in women worldwide. We are focused on promoting examples of Jesus Christ while living according to God's Word and to become balanced spiritually, mentally, physically, financially, and socially.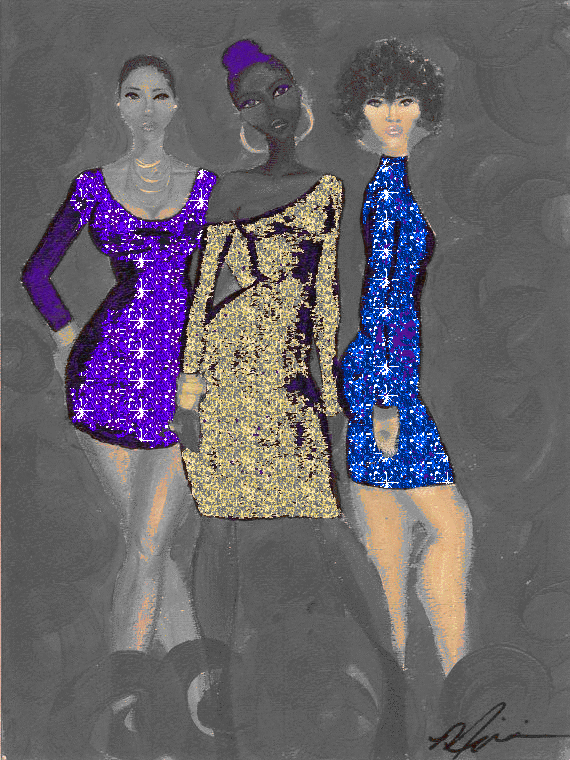 SISTERHOOD
RESPECT
+ + + + + Friendship
& grace
Community
+ service +
Divinely Appointed
We are not a part of the Pan-Hellenic Council known as the (Divine Nine).... but we ARE "divinely" appointed by God to provide an organization for sisters to grow together in unity.
Trust and Believe.....
We have CONFESSED that Jesus died for our sins according to 1 John 1:9.
We are REDEEMED through the blood of Jesus Christ and redeemed by the blood of the Lamb. Ephesians 1:7
We have POWER to complete any task at hand because of the Holy Spirit. 1 Thessalonians 1:5
We are UNITED because we believe in One Lord, One Faith, One Baptism. Ephesians 4:5